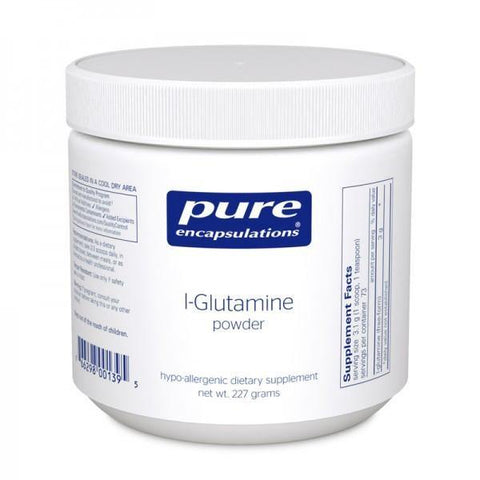 L-Glutamine Powder 227g Free shipping
Free ground shipping when the total order exceeds $100
Supports gastrointestinal tract*
Helps maintain intestinal integrity*
Made with hypoallergenic, vegan ingredients
Convenient powder formula for easy dispensing
l-Glutamine naturally supports the mucosal lining and healthy functioning of the gastrointestinal tract. l-Glutamine also helps promote and preserve lean muscle mass.*.
l-Glutamine powder
Supplemental Facts
each heaping scoop (3.1 g) contains:

l-glutamine (free-form)

3 g.

Mix one heaping scoop with 8 oz of juice or water 2-3 times daily, in divided doses, between meals, or as directed by a health professional.