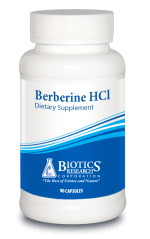 Berberine HCL 90 caps Free shipping
Free shipping when the total order exceeds $100.
Berberine HCl supplies Berberine HCl isolated from Berberis vulgaris (barberry). Berberine has a long history of use in both Chinese and Ayurvedic medicine to support normal glucose and/or lipid metabolism.
Dosage: 
One (1) capsule each day as a dietary supplement or as otherwise directed by a healthcare professional.
Active Ingredients: 
Berberine Hydrochloride. Berberine HCl is purified from Berberis vulgaris. 
Other Ingredients: 
Cellulose, capsule shell (gelatin and water) and magnesium stearate (vegetable source). This product is gluten and dairy free. 
Product Warnings: 
Caution: Not recommended for pregnant or lactating women. KEEP OUT OF REACH OF CHILDREN