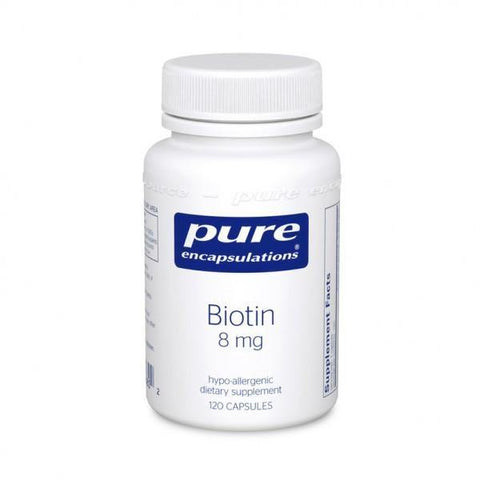 Biotin 8mg 60 or 120 caps Free shipping
Free shipping when the total order exceeds $100.
Helps support healthy hair and nails*
Made with hypoallergenic, vegan ingredients
Biotin is a water-soluble B vitamin that is an essential co-factor for a number of metabolic carboxylation reactions involved in metabolism. Biotin can help strengthen hair, nails, and skin as well as maintain a healthy nervous system.*
Biotin 8 mg.
Supplemental Facts
each vegetarian capsule contains:

biotin

8 mg.

hypoallergenic plant fiber (cellulose), vegetarian capsule (cellulose, water)
1–2 capsules daily, in divided doses, with meals.